I find this hilariously geeky. Just in case you don't wanna brandish about an empty wallet and be thought cash poor, then slid into your wallet some of this cool little Money Memo. A notepad version where you can write down notes and with the other half printed with money notes.
At least this is much better than bring out those fake Golden Eagle gold bullion just to impress eh?
The Money Memo is a geeky idea from Cho Yung Suk, a Korean designer. The only downside is that the 'money' is only available in Korean Won.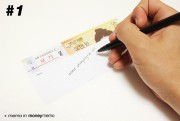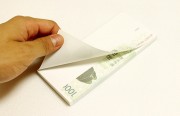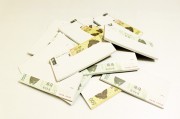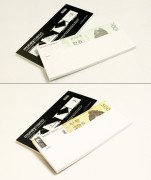 Via YankoDesign